In this blog, I will be diving into some of the registration USB sticks that we have on offer for Yamaha Tyros, Genos, and PSR-SX700/900. I will be explaining each feature and why I think you should give them the time of day. There will be exciting videos to accompany each one, so please give them a watch!
These are all available free via email, but if you wish to cut straight to the chase then you can buy a USB from us that comes pre-loaded!
5 – Long and winding road registrations (SX-900 + Genos)
I'm a fan of listening to the Beatles. The only thing I love more than listening to them is playing their classic songs. These registrations allow you to do just that. They give you everything you need to play 'The long and winding road' right from the start. And might I stay the sounds are so authentic! It's like playing the very record yourself, and that alone was enough for me to add them to this list.
Don't believe me? Have a look for yourself here!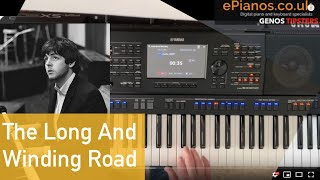 5m
The Beatles – The Long And Winding Road on Yamaha SX900 keyboard
ePianos
4 – Left Bank Two was the theme music from the 1970s Children's TV program called 'Vision On'
(Tyros 2, 3, 4, 5 + Genos)
This piece of music is definitely one that flows well. Its fusion of jazz and modernistic sounds makes for an interesting sound that really opens up the creative mindset. My favourite thing about this registration is how well the guitar and xylophone mix together. They accompany each other like a duck on a rainy day or a strong coffee in the morning. Just simply can't be beaten.
Take a look at the registrations in action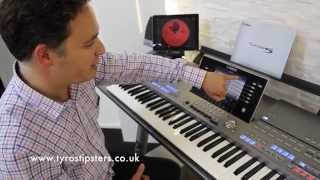 8m
Left Bank Two (Vision On theme) on Yamaha Tyros 5
ePianos
3 – Band Of Brothers was a 2001 TV Mini-series about World War 2 (Tyros 5)
They say blood is thicker than water but is that all it takes to call someone brother? Brotherhood is about companionship and trust. It's about holding someone close to your heart and this emotional theme of music summarises the very sense of what that means. Play along with the strings and vibrate your whole body and piano that reach out to your soul leaving your heart touched and your mind content. For this reason, I couldn't justify leaving this registration out of this list.
Feel the emotion I was talking about here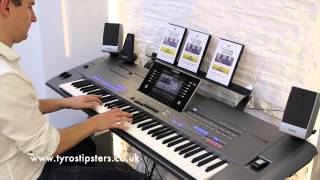 3m
Band Of Brothers theme played on Yamaha Tyros 5
ePianos
2 –  Ashokan Farewell (CVP 809)
Strings, Guitar, relaxed drums. These are the main ingredients that make up these registrations. Giving off a Celtic vibe, you too can experience what it means to be a violin player without ever picking one up. This song gives off a strong sense of loss and longing coupled with heartache and pain. If you want to channel all of your emotions into one powerful, moving song. These registrations are for you; without a doubt.
Listen to use using the registrations in action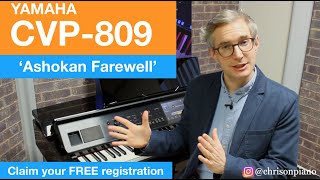 7m
Ashokan Farewell on Yamaha CVP809 digital piano
ePianos
1 – Christmas registrations (SX + Genos + Tyros 2, 3, 4, 5)
With the holiday season upon us, there is no other registration USB that deserves this spot more than this registration. Christmas bells and choir voices. No other sounds scream merry Christmas like these and that's why they are perfect for you to have. Should you be playing in a church, with family and friends, or just yourself found a warm fire. There's nothing quite like Christmas hymns and carols at this time of year. So why not treat yourself to an early Christmas present.
These sounds are truly beautiful and you can hear them for yourself here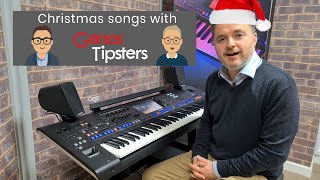 18m
Christmas songs on Yamaha Genos | Claim your free registration
ePianos
Thank you for taking the time out to hear my favourite registrations. All of the above are truly my favourites, but I could honestly list so many more; so don't stop there! Take a look at our USB accessory page where you can find a collection of so many more.
USB Content