Authentic tone and classic touch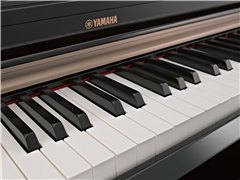 Suitable for advanced players as well as beginners, the new Graded Hammer action is weighted to match the resistance of the hammers in a grand piano. Synthetic Ivory Keytops give the porous, tactile feel that you would expect from an acoustic piano manufacturer like Yamaha. Its surface absorbs finger moisture allowing serious pianists to play comfortably for longer periods of time.
Outstanding Pure Piano Sound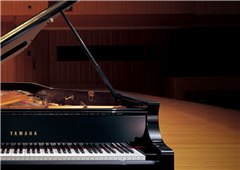 PureCF Sound Engine starts with a meticulous recording of Yamaha's acclaimed concert grand piano. This recording contains a number of dynamic levels from pianissimo to fortissimo so you can experience the delicate sound of a soft touch or the pure power of two-handed chords.