Some good things happened during 2020 – Here are my top 3 videos from the past year…
Happy New Year everyone (or as happy as it can be!). We've made lots of videos over the past year or so and I hope you've found them entertaining and helpful. I thought this would a good time to have a round-up of my favourites from 2020. Here we go in reverse order:
Video Number 3.
At the beginning of March, the UK was placed into its first lockdown. Schools were closed and I found myself working from home along with a heavily pregnant wife, and a four-year-old daughter with lots of energy to expend. I soldiered on and managed to explain how to save your favourite settings on the Yamaha PSR-SX900 'mini Genos' keyboard.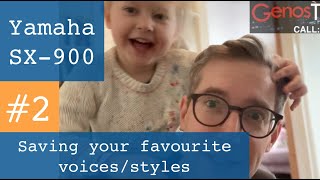 2m
How to locate your favourite voices/styles on Yamaha SX900
ePianos
Chris and his 'little helper' show you how to save your favourite settings on Yamaha PSR SX-900
Video Number 2.
The 'Mini Genos' (Yamaha PSR SX-900) keyboard has been really popular, and every day we receive phone calls and emails from people looking to upgrade. Many of the questions are about what the differences are between the Yamaha PSR SX-900 and the Yamaha Tyros 5. I thought it would be a good idea to make a video to help Tyros 5 owners who were thinking of upgrading.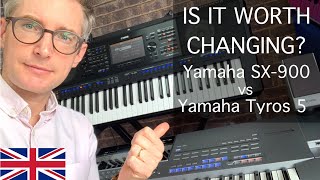 10m
Yamaha Tyros 5 vs SX900 | Top 5 benefits
ePianos
I talk about the reasons for upgrading from Tyros 5 to the PSR SX-900 'Mini Genos'
Video Number 1.
This video is a little different and was a lot of fun to make. As many people who have commented on it say it's nice to see somebody just sit and play the piano rather than hearing them talk about it so much! Think of this video of me taking the new Yamaha CLP785 for a test drive (and enjoying myself). I sit down and simply play for 20 minutes, and hopefully, this gives the viewer a good impression of what the piano can do.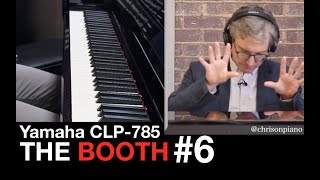 26m
The Booth #6 | Yamaha CLP785 digital piano
ePianos
Chris sits down for a session with the new Yamaha CLP785 - sit back and enjoy...